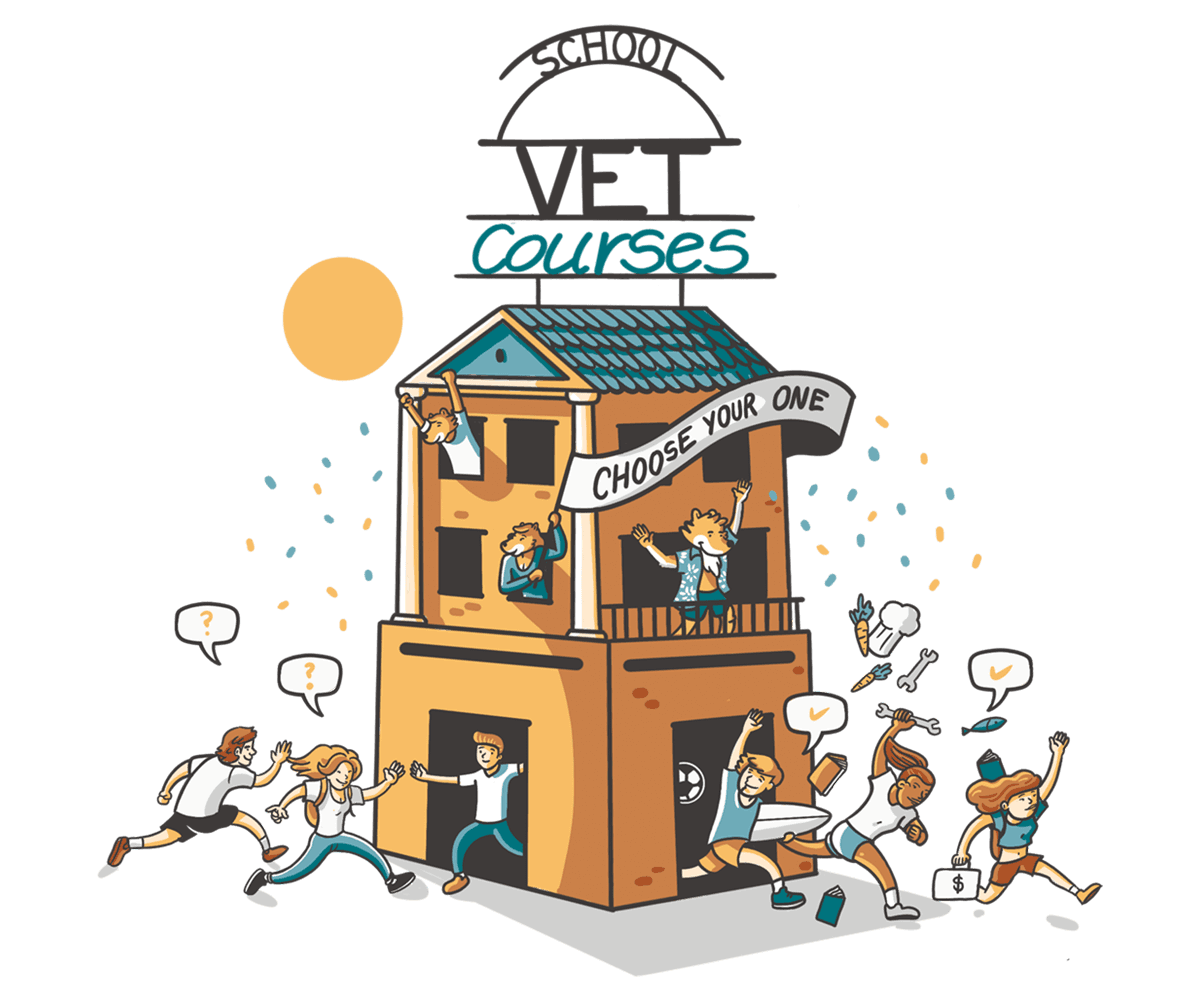 Study a VET course in Australia: vocational courses
If you already have an intermediate level of English and are thinking of applying for a visa to study in Australia, VET courses are the perfect option for you. They are usually cheaper than English courses and leave you more time to work.
Keep reading because you are about to find out everything you need to know about the most requested vocational courses by our international students in Australia. Are you ready?
1. What are VET courses?
VET (Vocational Education Training) courses are vocational courses with a technical and practical approach. They are similar to the Vocational Training (FP) courses carried out in other European or Latin American countries.
VET courses are top-rated in Australia. To the surprise of many, Australians themselves demand these types of courses more than university degrees. And best of all, VET qualifications are recognized worldwide.
These courses are focused on promoting incorporation into actual job positions. That is why they include a high practical component in their academic programs. In other words, they teach you to function in a job related to the theme of the VET course you choose.
VET courses are a perfect complement to a university education or previous work experience. In many cases, they also serve as a bridge to university studies in Australia.
Vocational courses in Australia are one of the most requested study options by international students. Nevertheless, an intermediate level of English is required to enrol in VET courses.
But do not spread panic!; Many English academies have agreements with the institutions that offer VET courses. Therefore, if you still don´t meet the English level requirement, you can combine an English course with a VET in the same academic planning and apply for a student visa for both courses.
Do you need help choosing a VET course?
Contact us and a Dingoos Guide will assist you.
2. Requirements to access to VET courses in Australia
These are the requirements that you will need to meet to be accepted into a VET course in Australia:
Have passed high school or, in some cases, higher vocational training.
Have an upper-intermediate level of English.
Some courses require previous professional experience or a portfolio (those related to art).
3. Factors to consider when choosing a VET course
First things first: we will help you 100% with all the necessary procedures to come to Australia to study a VET course. And that includes, of course, helping you decide on the best option based on your goals and preferences.
To warm up the engines until we start working on your academic planning, write down these factors that we will take into account when choosing your ideal VET course:
There are courses of different duration in Australia, so we will help you choose the length and topic of your studies in Australia.
It is better to enrol in a long VET course because if you enrol in a short one and then decide to stay longer in Australia, you will have to pay the visa fees again to renew your student visa.
If you are clear about which of the Australian cities you want to study in, focus on the VET courses offered in that city. If you are unsure about your destination, don't worry because your Dingoos Guide will help you choose the one that best suits your lifestyle.
The educational system in Australia is fantastic, so take the opportunity and enrol in a VET course related to a subject that you like.
Before you choose your VET course from Dingoos, we will ensure that you meet all the requirements to enrol (level of English, previous studies, etc.).
4. Timetables and prices of VET courses
VET course schedules are usually quite flexible (sometimes just one or two days of class per week). Schools understand that most students combine their studies with work.
The prices are pretty variable, although it is normal for the fees to be between $4,000 and $20,000 AUD per course. It will depend on the studies you choose, the quality of the school, the city where you decide to study and the type of qualification for which the course prepares you.
5. Types of VET courses
There are a lot of different VET courses on various topics, for example, related to business and marketing, education, hospitality and tourism, graphic design, languages, sports, among many others.
If you have doubts about what you would like to study, contact us and we will find a school that offers the ideal course for you. Remember that you will always have the opportunity to ask your Dingoos Guide: a specialist in the subject who will show you all your possibilities and help you find the key to choosing the course that bears your name.
6. Academic qualifications that you can obtain when studying a VET course
One of the advantages of the VET courses is that you can improve your training step by step. This means that you will obtain certificates and diplomas that will allow you to access the labour market while continuing your studies. Who knows if you will end up applying for a permanent resident visa in the future.
Certificates from I to IV: they offer initial level courses, the duration varies from three months to a year.
Diploma: require one to two years of full-time study.
Advanced Diploma: the length of an advanced certification may vary, but it usually goes from a year to a year and a half.
Vocational Graduate Diploma is the final VET degree qualification but adapted to VET courses. This qualification usually takes two years of study.
On the other hand, it is convenient to know that there is a validation system (both for studies and work experience) that may save you some time to complete your courses. Ask us about this, and we will help you with whatever you need.
7. Differences between VET courses and TAFE courses
The TAFE courses and the VET courses have technical and practical learning approaches, but it´s better to know the differences between each type of course.
The primary difference is that TAFE courses are offered by a public education institution in Australia (TAFE). But that´s only the tip of the iceberg; you will also find differences such as:
Access requirements and specialisation are higher in TAFE courses than in VET courses.
The course prices are usually higher in TAFE.
Some courses are hard to find in VET schools. For example, aeronautics, animal care or electricity courses.
Many of the TAFE students are Aussies.
Education at TAFE is much stricter.
Do you want to know all your study options in Australia?
Keep reading and find out everything about English courses, VET courses, TAFE and University studies in Australia.
8. Best VET schools in Australia
9. How does Dingoos help you?
If you are interested in taking a VET course in Australia, don't think twice and contact us.
From Dingoos, we will take care of doing all the registration paperwork and the tedious procedures that nobody wants to do so that you focus solely and exclusively on planning your trip calmly and enjoying the landscape.
In addition, we will put you in contact with other Dingoos students with your same concerns so that you can set up an Australian crew with people from here and there.
Remember that the services we offer you from Dingoos are 100% free and designed so that you do not miss anything on your Australian trip.
So now you know, we are waiting for you on the other side of your comfort zone 😉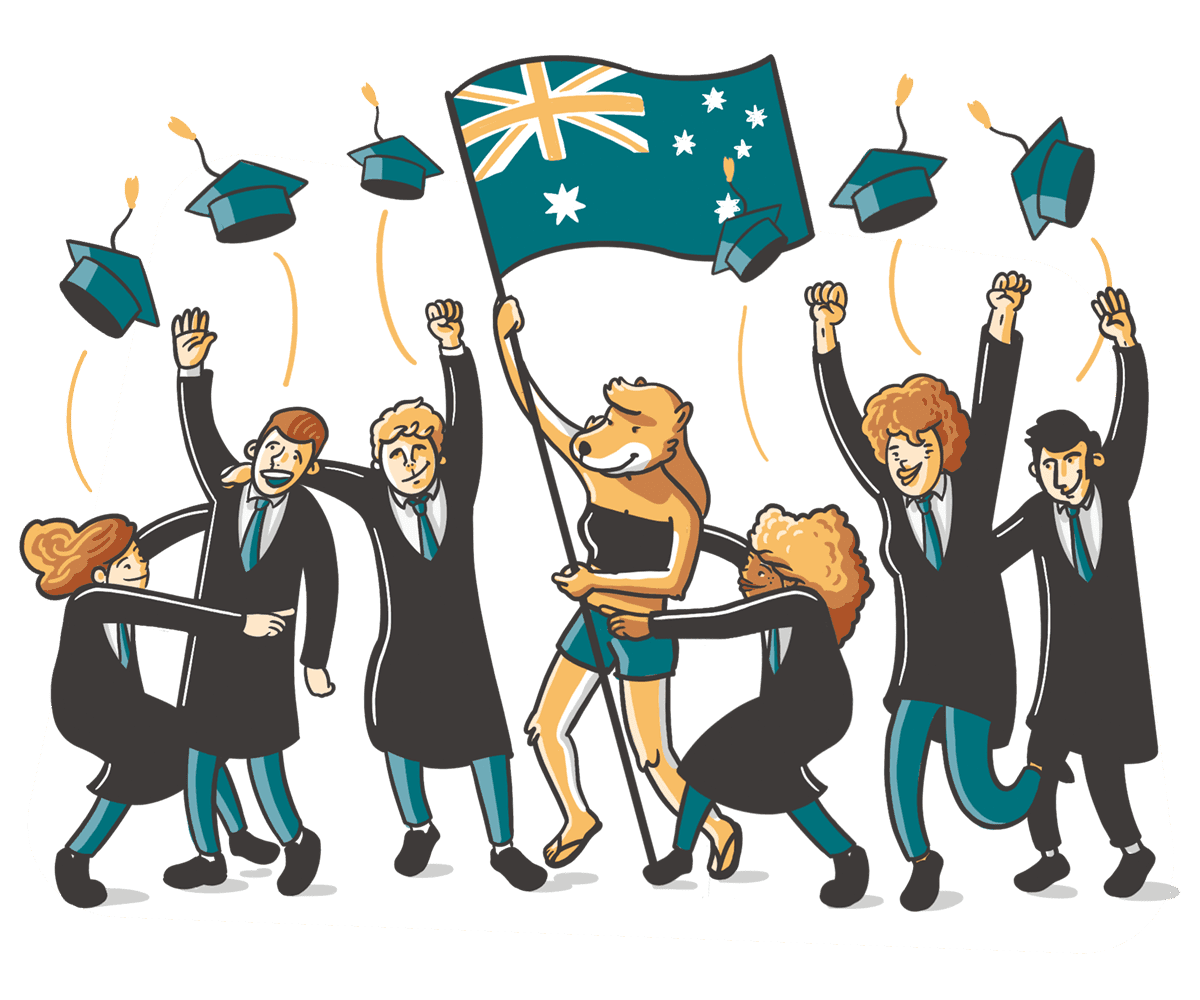 Do you know the English Courses?
If one of your goals is to improve your level of English, Australia is the right place. Discover all the ELICOS courses you can choose.
Check out our blog and find out everything you need to know about Australia.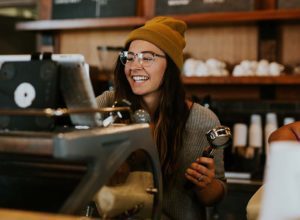 Best jobs for students in Australia
One of the best things about studying in Australia is that the Student Visa allows you to work so you can finance your stay. It's actually quite easy for students to find jobs in Australia.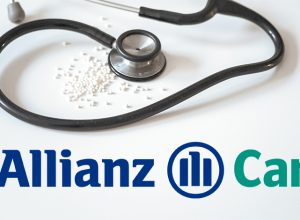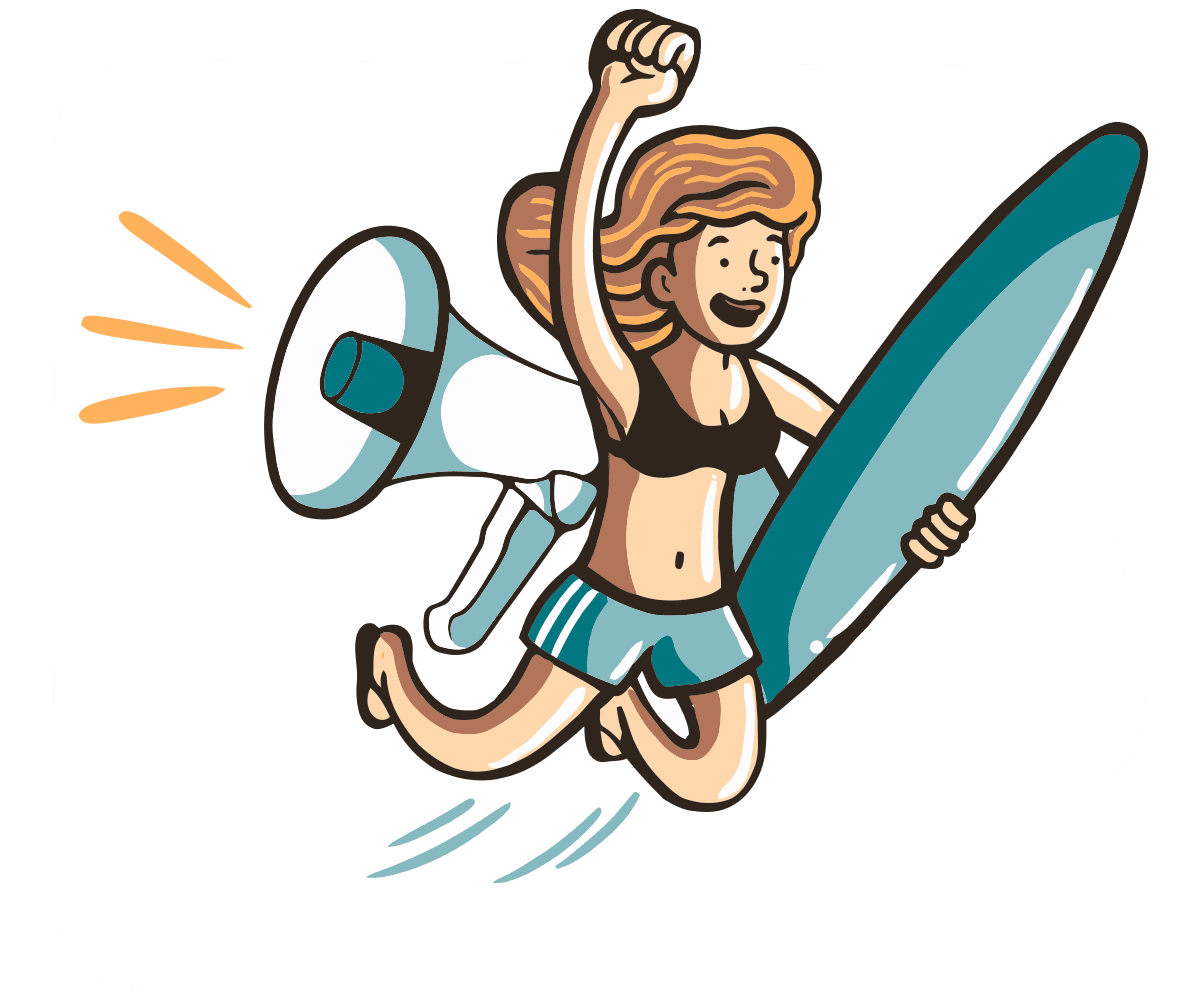 Para garantizar una mejor experiencia de navegación, te aconsejamos que pongas tu móvil de forma vertical.